They're three families, all from different parts of Australia.
They have vastly different backgrounds and financial situations.
But one common thread binds them: they have all been embroiled in scams involving cryptocurrency, the decentralised digital currency.
These scams have crippled their futures, with hundreds of thousands of dollars funnelled into the hands of cybercriminals and lost forever. 
Australian Federal Police say cryptocurrency scams have "exploded" during the pandemic, with new figures from the Australian consumer watchdog showing a 172 per cent increase in losses between January and November this year, totalling $109 million. 
"Criminals are really quick to exploit a crisis," Australian Federal Police Cybercrime Commander Chris Goldsmid told the ABC. 
"We're also seeing more and more people working from home which presents greater opportunities for criminals to target people."
The scams are run by global syndicates, and the money trail is murkier than ever. 
Here are the stories of three victims. 
The fake crypto trading platform
Queensland couple Emma Robinson and Hugo de Meira Quintao have long dreamed of buying their own home.
Emma, now 25, started saving her pocket money in primary school, and started investing in Australian shares when she was 18. 
At the start of this year they'd saved more than $110,000.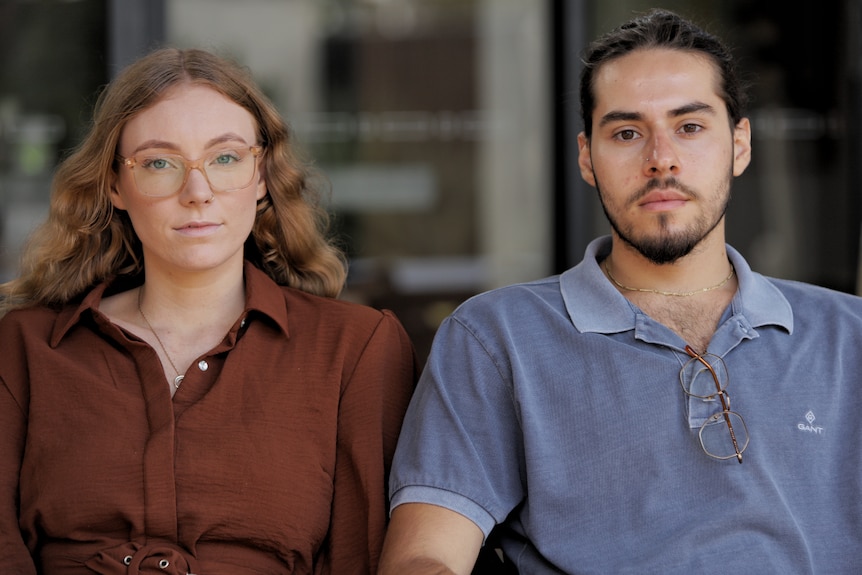 But before diving into the market, Hugo, 24, had been investing in stocks and started looking for other options to increase his initial house deposit.
One day he received an unsolicited phone call — and that's when the scam began. 
The call was from someone posing as an investment manager from Irish brokerage Druid ICAV, and they offered Hugo shares in Airbnb.
Using its own fake website and investment platform, the scammers had cloned the name and address of Druid ICAV — but Hugo was none the wiser.
Druid ICAV's activities closely mirrored real-time events, included the initial public offering of a major cryptocurrency exchange. 
Hugo initially put in $7,000 to "test out" the trading platform the company was using.
"After the first IPO, our trading platform got updated and it matched all the real world events, so it looked really real, and I believed it," he said.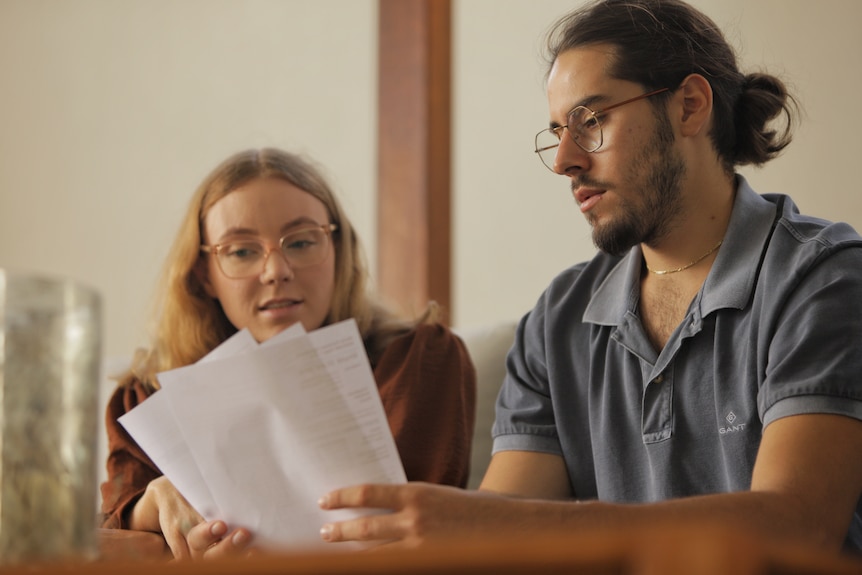 The fake platform showed Hugo's investments rising when in fact he'd simply handed money to scammers.
The Central Bank of Ireland later issued a warning about scammers posing as Druid ICAV, but that came several months after Emma and Hugo invested.
The scammers then offered Hugo fake shares in Coinbase, a well-known international cryptocurrency exchange.
"I read up on it [and] Coinbase had been doing really well, and all the information they gave us mirrored what was happening in real life," Hugo said. 
He said they talked to five different people from what they thought was the company. 
After Hugo put money into the Coinbase launch, Emma decided to get on board as well.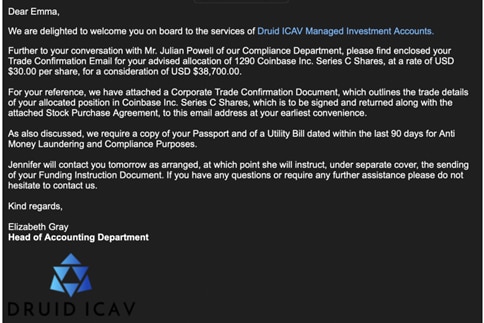 "I thought it was all legit as well, and I saw Hugo was doing really well," she said. 
"You hear a lot of success stories with crypto. A lot of people make, you know, 2,000 per cent on their money in a couple of months. It's not unheard of. 
"I initially invested just under $50,000 and and then I ended up putting in another $15,000 as well."
She said the "brokers" she believed she was speaking to "sounded really confident".
"They were patient with us and the fact that we'd had heaps of questions about everything and there was official documentation," she said.
"It wasn't like you just randomly sent off some money to a bank account."
Emma tried to make a third investment in Coinbase shares of $7,000, but the transaction didn't go through.
She later found out the scammers had closed their accounts.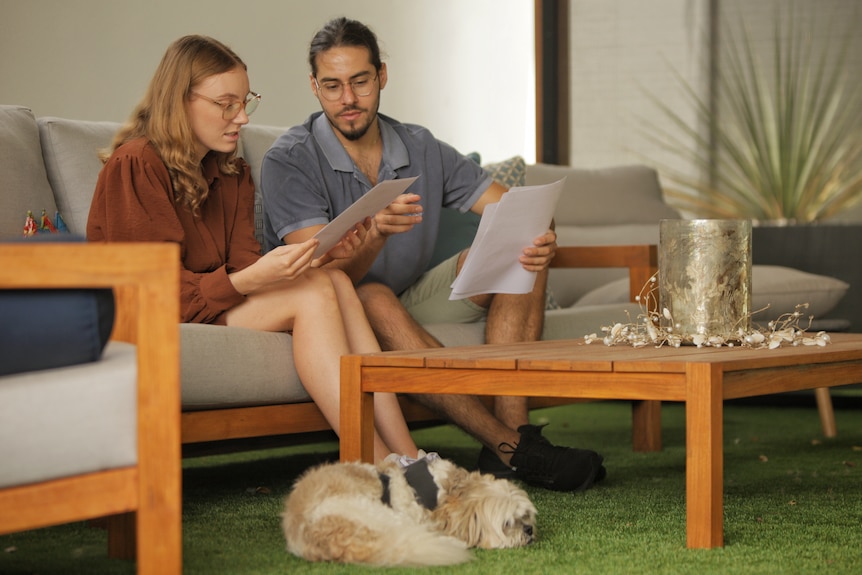 At the same time, Hugo was beginning to question their investment with the Irish company. 
"I said to Emma 'I'm getting a strange feeling about the way that they're sounding because of some of their accents,'" he said.
"At one point someone broke [into another] accent and I was like, 'wait a minute, this is weird'. 
"And then I got my family lawyers to help. [They] called the lawyers of the real company.
"And then that's when they told us that the website we've been using isn't their website." 
Emma never heard from the scammers again. 
The couple lost a total of $110,000. 
"I think we were really upset and angry at ourselves because we kind of let it happen and we invested so much when we shouldn't have," Emma said.  
Hugo said he was in disbelief for a week. 
"We couldn't believe it… and then it kicked in."
The couple documented their experience in a cyber fraud report lodged with police and their banks, but it led nowhere.  
"From what we've learnt, there's kind of a loop in the system like the criminals know that once the money is sent overseas, it's no longer investigated. 
"And so that's why they're targeting Australians because they know that they can get away with it." 
Australian victims targeted 
The Australian Competition and Consumer Commission said losses to cryptocurrency-related  scams were likely to be far higher than the $109 million it has recorded so far this year.
Many victims are too distressed or embarrassed to report their experiences. 
Police say victims are often lured in by advertisements on social media, filling out their details and unwittingly becoming an easy target.
AFP Cybercrime Commander Chris Goldsmid said his force was increasing its resources to track down the perpetrators.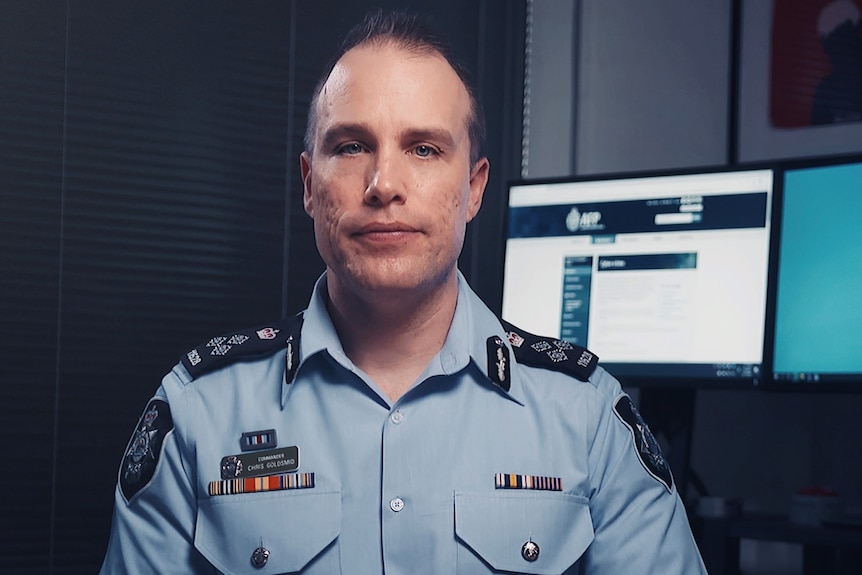 "We see a range of criminal groups behind these scams, and [many of them] originate offshore," he said. 
"That's why we work very closely with our international partners to investigate those matters and share intelligence and evidence with our foreign law enforcement partners to take action." 
He said consumers who realised they've been scammed should immediately lodge a case with the government website, Report Cyber, which is then sent to police.
"Early reporting is absolutely critical, reporting it to your financial institution or your bank, and then reporting it through Report Cyber increases the chance that money can be recovered and action can be taken by law enforcement."
Adam and the fake account
Adam, which is not his real name, is a 45-year-old father who emigrated to Australia from Poland when he was just 15.
He's worked for more than a decade as a telecommunications contractor, saving money along the way.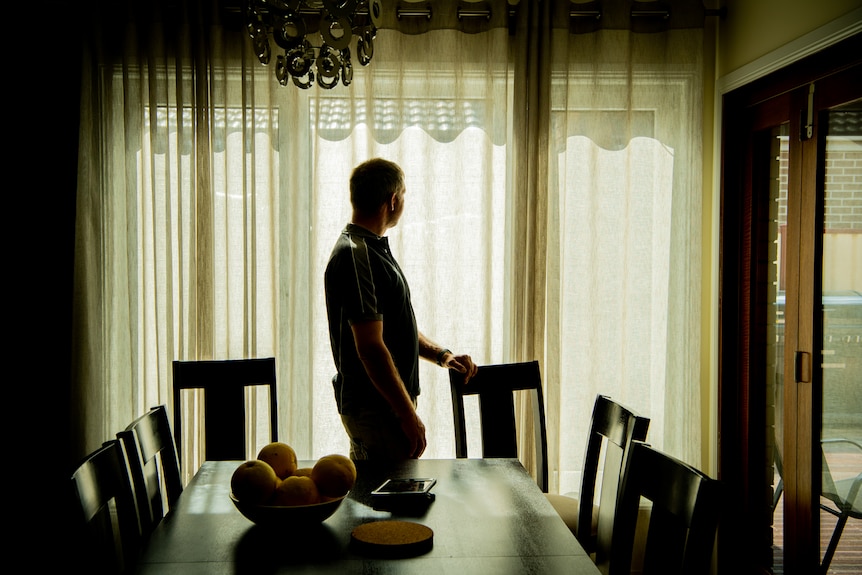 In October last year, he was looking at ways to invest his savings and came across an advertisement on Facebook to invest in Bitcoin — one of the most well-known cryptocurrencies.  
He got in touch with a company called StocksCM, who told him that $500 was enough to start trading on the stock market. 
The company said it would help him set up a cryptocurrency wallet — which is like a digital trading account — to make the first payment. 
The company claimed the wallet would help Adam avoid hefty exchange and money transfer fees. 
After about a week, the trading platform Adam had invested his money in showed his $500 had turned into $1,300.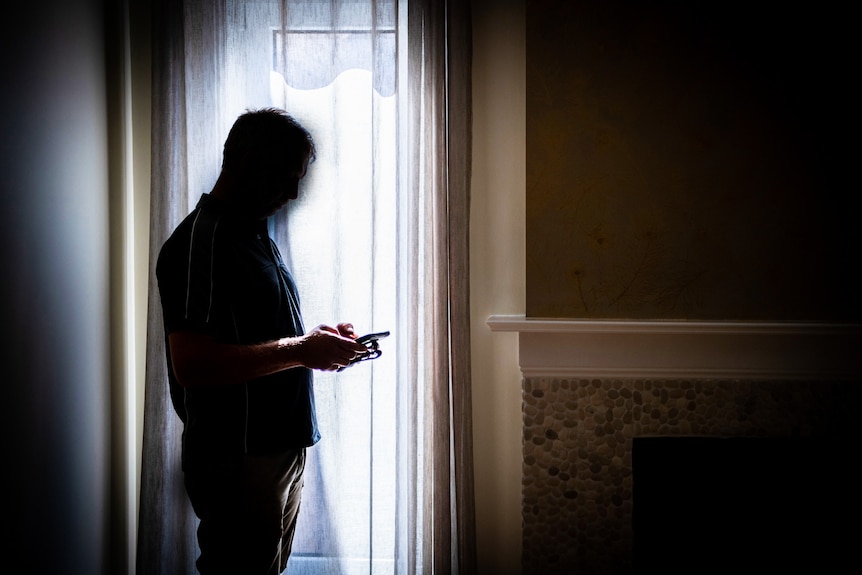 His account manager, who went by the name of "Alex Smith", encouraged him to invest $10,000.
"He said, 'you can see how easy the money is, so in a few months you won't have to work'," Adam said. 
He was told to set up a second cryptocurrency account, and was then given details to transfer his payment to the company's crypto wallet. 
"They said 'if the cryptocurrency exchange asks, just say the wallet belongs to you, don't mention the name of our company'".
Adam was nervous in the beginning, but the company allowed him to withdraw about $6,000. 
Looking back, he said that was a key moment of developing trust with "Alex", making him think he'd be able to withdraw his earnings. 
What came next was a rollercoaster of events and investments, with Adam speaking on the phone to his "account manager" Alex Smith daily.  


Read More:Emma and Hugo were saving for a house deposit. Then they tried to invest in cryptocurrency