The year 2022 has been a topsy turvy ride for the cryptocurrency market. Riding through the emotions of highs and lows, major cryptocurrencies like Bitcoin, Ethereum, Cardano etc., have managed to stay on the green side at the time I was writing this article.
But one crypto that has outperformed the leading cryptocurrencies is Solana. Such has been its climb that Solana, which was priced just US$1.84 at the start of this year, stands at US$190 on 24 December at the time of writing (BST 12 pm). Solana was ranked 288th on 1 January and since then it has climbed 283 positions to be placed 5th rank on the CoinMarketCap as on 24 December.
Also read: Crypto, cryptography, Cryptocurrency: What's in a name?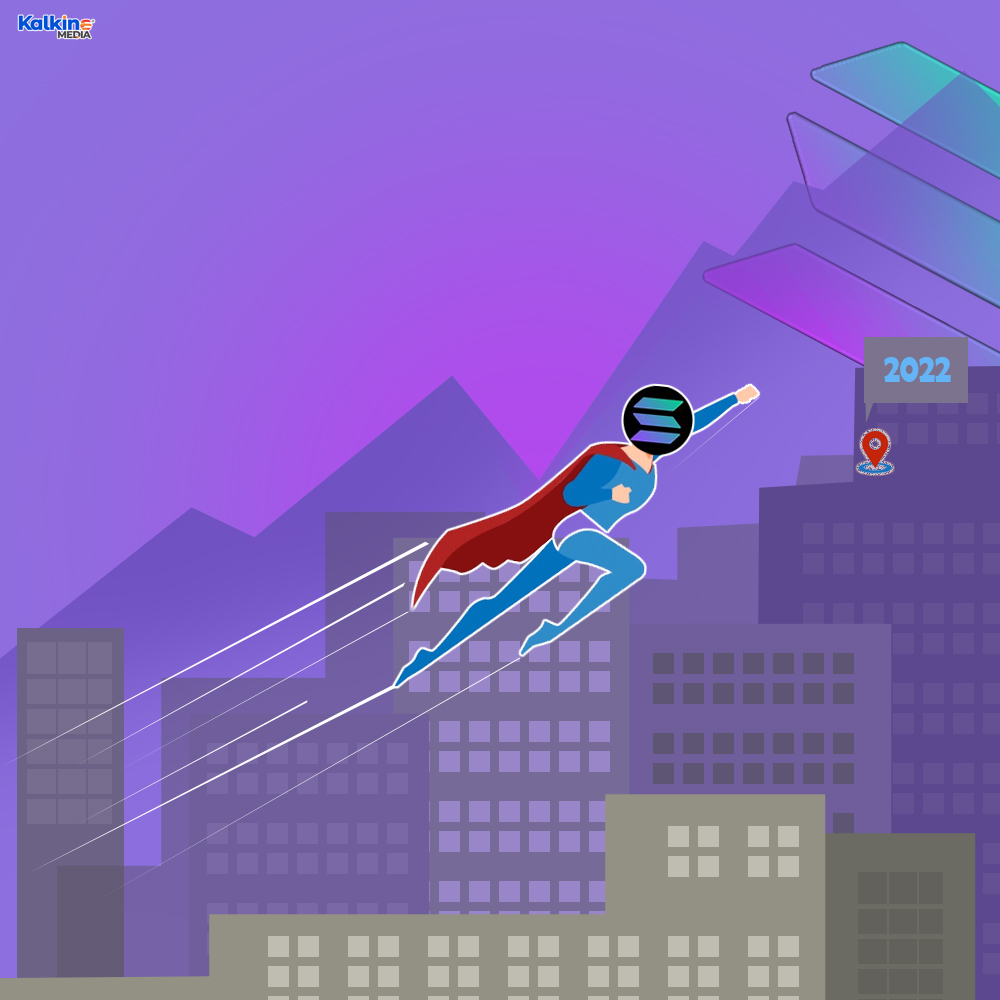 © 2021 Kalkine Media®
Solana – the Ethereum Killer?
While there have been several projects that have been dubbed as Ethereum killers, but none have been as prevalent as Solana. When Ethereum was first launched in 2015 as a world computer, it aimed to be a single, composable, permissionless network, which could operate in a trustless environment. Although, it has largely been successful in doing so, but it has struggled with the throughput, high gas fees and latency, which makes it a difficult ecosystem.
However, Solana caters to exactly these problems ensure a seamless process in operations. Solana with its growing ability to supports multiple DeFi solutions has now become one of the favourite DeFi platforms for the developers.
Also read: Eye on 2022: Cryptocurrency trends to watch out for
The NFT boom in 2021 has just helped Solana's cause as it registered YTD gains of 11,448% in 2021. In contrast, Ethereum, on the other hand, has a YTD gain of just 454.42% in 2021. The months of January, February and August were the best months for the crypto registering significant gains of 180%, 210%, 203% respectively. Backed by the bull run in November, Solana reach its all-time high of US$260 on 6 November.
Despite all this, Solana's co-founder Raj Gokal believes that it is difficult to achieve that status as Ethereum cannot be killed. Gokal stressed that Solana is focussed on onboarding of Web 3.0 and add value of the crypto to the users soon.
Eyes on 2022
Solana could consolidate from the current position to strengthen its hold in the crypto market. Traditionally, the first quarter of the year is considered to be good months for the entire crypto market. A similar rally, which Solana witnessed in November or October, could see it even breach its previous all-time high and set newer highs.
Experts are predicting that if the market sees a similar rally which it saw in November, then it won't be a surprise to see Solana reach US$500 in 2022.
Conclusion
It is safe to say that Solana's momentum is not going to go down any time soon. It did receive a jolt but is showing signs of moving once again. At the time of writing, Solana was priced at US$191.07 with a trading volume of US$2,258,613,563 over a day. It was up by 6.50% with a live market cap of US$58,984,854,142.
Also, with the rise of NFTs and Solana's special liking towards it, we could see more developers transforming Solana and new projects too could be launched in 2022.




Read More:Can this crypto supersede Ethereum in 2022?