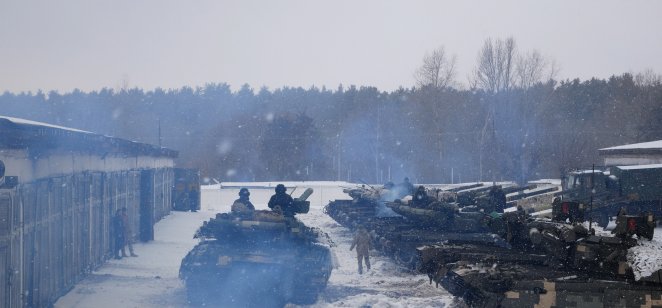 A Ukraine-based cryptocurrency exchange developer is soldiering on despite the country's ongoing conflict with Russia.
The Dexilon exchange, being built by a company of the same name, is slated to be fully operational in September. 
The Dexilon exchange will allow traders from around the world to buy and sell bitcoin (BTC), Ripple (XRP), Ether (ETH), Cardano (ADA), other leading cryptocurrencies and many other digital coins.
A test network, or testnet, launched last week and the fully operational main network, or mainnet, will begin operating in the fall, Dexilon co-CEO Max Aptilon told Capital.com.
Plans call for Dexilon to create a public cryptocurrency for sale in the fourth quarter of this year, when a mobile app will also be launched. 
A decentralized autonomous organization (DAO), which will allow token holders to plot the company's future direction, is slated to begin operating in the first quarter of 2023.
"Our business is a Ukrainian company, and we want to make it highly successful to show the world that people of Ukraine are very strong, very brave, who can fight an enormous Russian army but also do very innovative technological businesses," he said. 
"Ukraine is full of such great engineers, great products, great companies. 
We just want to work on this so the world knows we are creators. We create a lot, we do lots of interesting businesses, but we also can defend ourselves."
Aptilon and his colleague are among many Ukrainian crypto developers who have relocated temporarily to Portugal. 
Dmytro Budorin, CEO of Ukraine-based crypto insurance company Hacken, has also relocated to Portugal.
Most Dexilon employees in Ukraine
But 14 of Dexilon's 18 employees have remained at the company's headquarters in Kyiv, which is now under the control of the Ukrainian army and relatively safe compared other parts of the country. Two other Dexilon employees joined the Ukrainian army.
Company supporting military
While building the cryptocurrency exchange, Dexilon has also been supporting the Ukrainian army directly, providing two SUVs, drones, 200 bullet-proof vests and 200 helmets shipped from the US and the UK.
 "To give money is pretty simple, but we organized the whole chain of delivery, and it's working efficiently," said Aptilon.
What is your sentiment on ADA/USD?
Vote to see Traders sentiment!
Aptilon relocated to Lisbon due to investors' concerns about his safety and the need to travel for business. 
But before relocating, he dealt with harrowing times in his homeland.
'Tough times'
"I helped a few of my colleagues, in Kharkiv, on the east of Ukraine, and at the heart of the fighting bring them to the west of the country ," he said, noting that one was in a bomb shelter. 
"I was travelling around Ukraine for some time by car and bringing some humanitarian goods to the east.
"It was tough times," he says with a chuckle.
Aptilon, his wife, and his mother fled Ukraine by car and drove across Europe. 
His mother settled with other family members in Italy while he and his wife went on to Lisbon. 
A Dexilon investor and one of Aptilon's friends have supported him and a colleague who also relocated there.
"[The investor and friend] have been really helpful," said Aptilon. "They've offered us some assistance with accommodation and office space."
Read more




Read More:Ukraine-based crypto exchange soldiers on despite conflict