Brooke's Note: Hope sprung eternal when Gary Gensler ascended as commissioner of the Securities and Exchange Commission (SEC). He had made favorable remarks about cryptocurrency during his time at MIT. But now bitcoin enthusiasts largely view him as a crypto ogre lurking under the bridge determined to block them from trading crypto by ETF — or providing the legitimacy an ETF confers on the digital asset universe. For now, Gensler — "capricious" or not — looks like a man who trusted his gut as much as his MIT intellect. He can breathe a sigh of relief that he didn't out-think himself. He expressed concern about crypto's volatility, and all things being equal, investors who bought bitcoin ETFs over the past year would have experienced losses. To the extent investors stayed in fiat currency or more conventional investments, they likely fared better. Of course things might not all be equal. Had the SEC approved bitcoin ETFs, it may have steadied bitcoin prices. That's a big "may have," and fortuitous decisions by SEC commissioners might not look that way long term.
Gary Gensler can nap in peace after his 4th of July barbeque, despite Grayscale Investments making good on its March threat to deliver a black eye to the Securities and Exchange Commission, if it rejected its crypto ETF.
The commissioner of the SEC can grill in style after his agency, again, denied the largest Bitcoin investor's ability to convert its Bitcoin mutual fund, Grayscale Bitcoin Trust [GBTC], into an exchange traded fund.
Grayscale immediately sued the SEC on Wednesday (June 29) and called its actions "capricious."
"Timing, as they say, is everything," says Ari Sonneberg, partner of The Wagner Law Group in Boston.
"There have to be at least a few SEC officials breathing a sigh of relief, if not even patting themselves on the back, that they stalled on it.  Had the SEC rejected the application months ago, Grayscale probably would have had a lot more public sympathy, if not outright support.
"The application was filed by Grayscale in October, just before Bitcoin's surge to it's high of almost $70k.  Now that Bitcoin has taken a nosedive to below $20k, I think Grayscale will be hard pressed to find much sympathy, let alone support, from the general public."
Compelling argument
But Ric Edelman, founder of the Digital Asset Council of Financial Professionals, a trade group focused on digital investing, was quick to "thoroughly" disagree.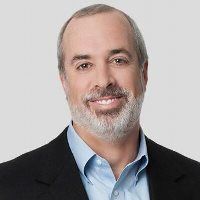 "With crypto prices so low now compared to nine months ago, this is the perfect time for approval of the applications. Investors remain more interested than ever, as do advisors, and the current opportunity to 'buy low' is as strong a compelling an argument for approval as it is for buying stocks right now."
As Grayscale has noted, approval of their application would unlock $8 billion of value for holders of GBTC.
This would go far to eradicating the losses many have experienced, giving the SEC the opportunity to be a hero to American investors rather than an obstructionist. 
Indeed, Bitcoin is down 58% just since March, the biggest drop since the third quarter of 2011, Bloomberg notes. 
Grayscale's crypto mutual fund is up 1.24% or 15 cents at $12.21 in today's intraday trading, just off its 52-week low of $11.95 and well off its 52-week high of $55.05, a stunning 77% decline. 
Commodity vs. security
The firm's lawsuit threat was first publicized at the end of March after the SEC postponed its decision on whether to approve the application. See: Grayscale CEO's threatened lawsuit against the SEC, in case it rejects his firm's spot-Bitcoin ETF application, may be loaded with merit, especially if feds are withholding permission 'out of fear'
Many legal experts and investing professionals agree that Grayscale has a whole world of legal merit on its side.
The SEC has singled out spot bitcoin ETFs for rejection but allowed futures-based ETFs on the grounds that the Commodity Futures Trading Commission (CFTC) carefully regulated commodities. Gensler calls Bitcoin itself a commodity and not a security. 
Grayscale chief legal officer Craig Salm calls that futures favoritism "arbitrary" and "capricious" considering that the feared fraud and manipulation of bitcoin would injure options-based funds every bit as much as spot bitcoin funds.
Salm is utterly correct — and then some, according to Edelman.
"By refusing to allow a Bitcoin ETF, three-quarters of financial advisors who would otherwise recommend Bitcoin have remained on the sidelines – forcing investors to other resources.
"The result, says the FTC, is that tens of thousands of investors lost $1 billion last year to crypto frauds and scams. That could have been avoided if those investors were able to rely on their financial advisors for help. I place this blame squarely at the SEC's feet."
"It begs the question of where the SEC's responsibility and obligation to investors ends when it comes to reviewing these applications. Perhaps they shouldn't have approved the futures-based ETFs as well…," Sonneberg says.
Legal legs
Indeed, it still makes sense for Grayscale to sue the SEC despite the timing and long odds, Sonneberg says. 
The SEC may be sued under the Administrative Procedure Act (APA), for unlawful agency action by a person or entity adversely affected by its actions (or inactions). 
"While they might not have the greatest argument, Grayscale certainly has a leg to stand on, so I think it made sense for them to sue after their application was rejected."
Grayscale has more than a leg to stand on, Edelman says.
"The SEC has caused great harm to investors by repeatedly rejecting these applications. In doing so, they have not quelled investor interest in this new asset class.
"The SEC has merely driven investors to investment products that are more expensive, less liquid and riskier. It's similar to Prohibition of the 1930s; the law didn't stop drinking, it merely made drinking more expensive and more dangerous.
Grayscale battle with the SEC is expensive but now theree may be no turning back in its fight for an ETF.
"Grayscale has already invested enormous resources in trying to push this through," Sonneberg says. "I don't think anyone expected them to just roll over when their application was rejected."


Read More:Grayscale Investments is suing the SEC to get its ETF approved but bitcoin's swoon means