Today we've got comments from the Fed that are surprisingly supportive of stablecoins – and data that's NOT so supportive of Ethereum (ETH-USD). Plus some fun new offerings in the NFT space in the latest New Digital World.
Is the Fed Coming Around on Crypto?
Mid-June was a big moment for interest rates – as the Federal Reserve made its biggest rate hike since 1994 (of +0.75%)…
But, as it turns out, the June Fed meeting may have marked a milestone for crypto, too.
Specifically: for Fed bankers' attitudes toward "dollar alternative" cryptos: stablecoins and central bank digital currencies (CBDCs). On Tuesday, they released notes from June's "Inaugural Conference on the International Roles of the U.S. Dollar" that were surprisingly friendly to stablecoins, in particular!
What was said: The world has started to reach for "nontraditional reserve currencies" – as in, "not U.S. dollars" – since 2000. Back then, holdings were "almost nothing"… Now, about 10% consists of other currencies from China, Canada, Australia, and South Korea.
Ultimately, the people in charge of the dollar were patting themselves on the back that "U.S. dollar dominance is likely to prevail."
But this is the context for CBDCs becoming a thing. So far, though, "the scope of cross-border CBDCs [is] still quite limited."
As for other cryptos: "Panelists did not express material threats to the international roles of the dollar arising from digital assets in the short run, and suggested that digital assets could actually reinforce these roles over the medium run if new sets of services structured around these assets are linked to the dollar." – i.e., stablecoins.
It makes sense: Looking at the top 10 cryptos by market cap, #3, #4 and #6 are all stablecoins pegged to the U.S. dollar. That would be Tether (USDT-USD), USD Coin (USDC-USD), and BinanceUSD (BUSD-USD), respectively.
Speaking of USDC: Circle, the financial firm that runs USD Coin, published a blog post Tuesday on "How We Minimize Risk."
In the post, Circle's CFO assured USDC holders that the stablecoin reserves belong to them, "not Circle, and are wholly held in segregated accounts."
So: "In the most unlikely and extreme stress case of a Circle bankruptcy, segregated USDC reserves should remain redeemable at face value, shielded from Circle creditors, and separated from a bankruptcy estate."
Context: USDC was already perceived as "the stable stablecoin," as former rival TerraUSD (and other algorithmic stablecoins) lost their dollar peg… And as Tether's reserves are periodically called into question. Once the clear leader, Tether has dropped to $66 million market cap – while USDC soared to $55 million.
Red Flags: Ether at "Higher Risk of a Selloff"
Early May sure was a big turning point, wasn't it? When the vibe turned from "crypto winter" to "yep, definitely a bear market…"
Well, it was a turning point for ETH, too – namely, its supplies on crypto exchanges. They'd plummeted through March and April – then sharply reversed in May's crypto collapse.
Now, "Ethereum's Supply on Exchanges Has Risen to its Highest Ratio in Six Months," according to the blockchain analysts at Santiment in a tweet Monday, which is why they're saying ETH is at "higher risk of a selloff." After all, hard to sell crypto out of your personal wallet; easy when it's on an exchange.
In contrast: July has been a very different story for Bitcoin (BTC-USD). In fact, BTC's Exchange Net Outflow in the past month is "The Largest Outflow on Record," according to Glassnode.
At current amounts of Bitcoin on Exchanges, we're at a level last seen in July 2018. And it really looks like people have moved those bitcoins into "cold storage," as we also see from Glassnode.
"This can actually be seen as a positive for [BTC] prices in the long term as the likelihood of further capitulation decreases when tokens are locked in cold storage and not readily available to sell on exchanges," concludes Cointelegraph.
But again: If you buy into this logic, then it's bullish for BTC – and bearish for ETH. Traditionally, the two are closely correlated, although if BTC and ETH prices do diverge, it would be pretty typical bear-market behavior.
Meanwhile: Fun New NFT Offerings From Reddit – and…Lamborghini?
Ever thought you might like to use an NFT as your profile picture on social media to show off your "crypto cred"…but not sure which one to pick? Well, Reddit is straight-up selling NFTs now, in its new avatar marketplace.
Already, Reddit has ventured into Ethereum NFTs as your profile picture; you just had to bring your own, much like on Twitter (NYSE:TWTR).
Now, Reddit will be minting NFTs on Polygon (MATIC-USD) for user avatars. "You need not have a crypto wallet to buy them, so your credit or debit card should be enough," TechCrunch reports. "You can use Reddit's own blockchain wallet called Vault — which is available on the firm's native app," and prices range from $9.99 to $99.99.
"What's more, you can mix and match your avatar's look with merch available in the avatar builder, and the avatar will have a 'glow-like effect' next to your comments in communities."
Aside from art: An Italian racecar team sponsored by Lamborghini is using NFTs at a more fundamental level: for their "smart contract" code.
Vincenzo Sospiri Racing will start using NFTs to certify the car parts the team uses – plus its official merchandise, to "give fans peace of mind when purchasing branded goods." Lamborghini is, of course, a classic on the racing circuits…and also a long-running meme in crypto, where people post photos of the "Lambo" they bought with gains on bitcoin, in particular.
Listen Now: New Podcast Episode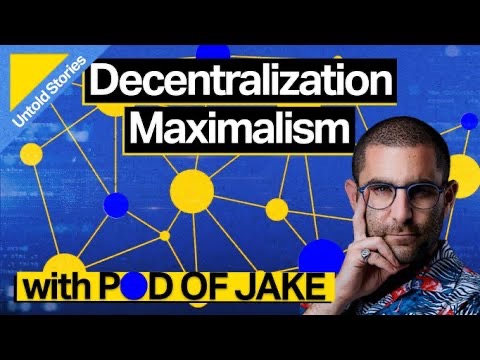 If there's one "North Star all crypto projects should strive for," it's decentralization and providing permissionless systems to their users.
Charlie Shrem lays out just what he means by that in today's episode of his Untold Stories podcast. This is a crossover episode with Pod of Jake, where Jake interviews Charlie about how he got into bitcoin 10 years ago and how he's seen bitcoin evolve as one of the O.G.s.
It's a good podcast episode to get to know Charlie, who leads our Crypto Investor Network along with Luke Lango, and the philosophy Charlie brings to our portfolio selection. Click here to listen now and learn from Charlie's experiences how to stomach the volatility – and where the industry may be headed now.
On the date of publication, Ashley Cassell did not have (either directly or indirectly) any positions in the securities mentioned in this article. The opinions expressed in this article are those of the writer, subject to the InvestorPlace.com Publishing Guidelines. To have more news from The New Digital World sent to your inbox, click here to sign up for the newsletter.




Read More:Is the Fed Coming Around on Crypto?