If there's a future for crypto in the governance of American cities, the most prominent example is hardly inspiring confidence.
Miami has positioned itself as the country's (mainland) cryptocurrency paradise. Mayor Francis X. Suarez repeatedly emphasizes his crypto bona fides, from taking his salary in Bitcoin to calling for the United States to incorporate blockchain technology into every level of government at a recent Bitcoin convention in Miami. The centerpiece of this effort is MiamiCoin, a cryptocurrency that the city has described as—deep breath—"programmable city-based tokens that unlock a new community-driven revenue stream for local governments while bringing collaborative technology to its citizens and ecosystem of stakeholders."
MiamiCoin was issued by a company called CityCoins. Like other cryptocurrencies, it works through a process of mining—in this case, on the Stacks network, which is built on the Bitcoin blockchain. Basically, Stacks coins are funneled into the CityCoins protocol by miners, and 30 percent of those coins go to participating cities, like Miami. (In theory, you can also build apps on top of the CityCoins protocol that would also benefit cities.) In a sense, then, MiamiCoin is a huge success, because it's netted the town millions.
But MiamiCoin has lost nearly 90 percent of its value since launching in early August and was trading for $0.00071 as of this writing. In other words, Miami can be seen as having left crypto fans holding the bag. Damning reporting by Quartz also turned up emails that demonstrate a possible breach of federal regulations; in one missive, a CityCoins representative told Suarez's chief of staff that the mayor might have tripped "a few regulatory wires." Third, there are concerns over the anonymity of the users and the possibility that criminals might be laundering money while Miami profits.
Meanwhile, Suarez has been a lot quieter about crypto and the blockchain on Twitter for the past two months, in which crypto prices have plummeted. Still, Suarez remains as much a tech evangelist as ever, and says he's still taking his city paycheck in Bitcoin even though its value has cratered.
Was all of this wise? We'll see. Yet Miami isn't alone in trying to bring some laser-eyed panache to the typically vanilla work of local governance. A wave of smaller cities has begun to accept cryptocurrencies for payments, create their own NFT projects, and even install crypto mining operations. Their efforts, if anything, display an openness to technological innovation in cities of various locales and political contexts. What they don't show is whether this particular innovation is able to accomplish much of anything at all.
The town that calls itself the "biggest little city in the world" is trying to create the "biggest little blockchain." Reno, Nevada, Mayor Hillary Schieve—who helps lead the Conference of Mayors along with Francis Suarez—is a longtime crypto enthusiast who sees so-called Web3 technology as a possible feather in the city's already-ostentatious cap.
One of Schieve's projects is in the NFT space, involving a piece of art created for Burning Man 2016: The Space Whale. "We ended up buying it" last year, Schieve told us, "and we wanted to do an NFT. It's the first time that as a citizen you could own a piece of public art—this is a way all of us can have ownership. And that money would go back to public arts programs." That vision to crowdfund public art has taken effect: While the city already allocates money for public art through hotel taxes, you can now buy one of 1,000 limited-edition Space Whale NFTs through City Key Art for the price of a single Benjamin.
Reno officials also see Web3 as an opportunity to improve government operations. The city is moving its historic registry records system onto the blockchain, the permanent virtual ledger on which the crypto economy runs. In effect, this creates a public, verified record of historic property requests and allows city residents to file for Certificates of Appropriateness to modify these properties through the web. Community liaison Nic Ciccone explained to us that "Much of our historic registry files are in banker boxes or file cabinets—tucked away, not easily accessible. So we were looking at ways to make these digitally accessible, and blockchain just happened to be one of those." The city has partnered with BlockApps, which is providing the service to Reno for free. Ciccone specifically noted that smart contracts and the immutability of the blockchain are incredibly important for improving the efficiency of historic records requests: "There are so many systems and departments that all have to work together when it comes to municipal government—approving different permits and certificates of appropriateness. So having one place where everyone is working on the same thing and can see the exact progress of the project is so valuable." However, it remains unclear how blockchain systems improve accessibility when it comes to public service, considering the intensive process that goes into placing a record on the blockchain and the security issues that also arise when more people join the system. As for cross-department administrative efforts, there's always cloud computing, which is still extremely popular at all levels of government.
Plus, not all of Reno's residents may be as familiar with the blockchain. Schieve admits that's been "a challenge, because a lot of people are like, 'What are you talking about, cryptocurrencies? Is that dark money?' I don't think people have been that receptive." She emphasized to us, however, that she views the city's Web3 integration as crucial for its future. "Whenever you are the first that goes out there, and you're talking about new technology and new innovation—I remember when people were like, 'What's a QR code?' You had to educate people," Schieve said. She's hoping to help Reno residents access blockchain processes "as easily as possible," like by giving them the option to purchase Space Whale NFTs with a credit card, and then look ahead to more ambitious projects in the metaverse: "I want to do a press conference there."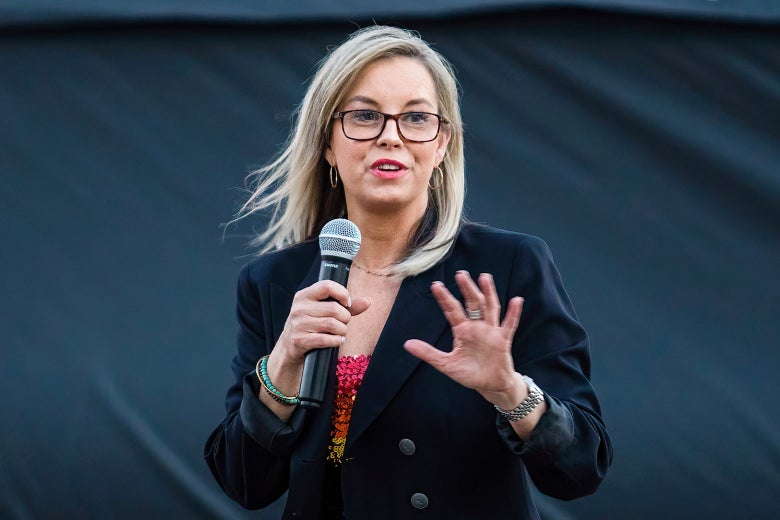 Still, Reno is planning to take it slow. "A lot of times in the crypto world, there's a lot of hype and a lot of promise, and that's just not the business that we're in," explained Schieve. "I want to actually use the technology and show the great work and innovation Web3 and blockchain can have." For Reno, that innovation should be nothing less than transformative: "If we raise a lot of money in this NFT, that would be great, but I think the bigger win would be to have collections of art all over from every city that's very recognizable. Think about the longevity and education of that aspect. How cool would it be to own part of the Statue of Liberty?"
A Lady Liberty NFT seems far away, but Schieve thinks this project will open the door for new NFT projects in other cities. And if nothing else, she hopes the project will at least shine a light on the arts scene in her city: "With an NFT, it's a way to share this with the world that normally—like, if you'd never been to Reno, you might not even know about the Space Whale."
Reno's colorful embrace of crypto may fit a town best known for tourism and gambling. Other cities mostly just want to use it to collect some bills.
Earlier this year, the city of Chandler, Arizona, announced it would allow residents to pay their utility bills using cryptocurrencies such as Bitcoin or Ethereum through PayPal's payment service. The city will actually receive such funds in the form of fiat currency—the cryptocurrency is converted to dollars by Invoice Cloud, the Phoenix suburb's payments vendor. Dawn Lang, the city's deputy manager and chief financial officer, has said this is meant to eliminate "any market volatility risk for Chandler."
Despite this new commitment to cryptocurrency, Chandler has no plans to expand further. City public information officer Stephanie Romero explains that the impetus for the utility bill decision "was really about customer service," giving residents the flexibility to pay bills how they want. Still, Romero admitted that "We do not expect to see very many customers using this method, but it is an option for them." Chandler bills itself as a "City and Community of Innovation."
Other cities' crypto initiatives are similarly restrained. Scott Conger, the mayor of Jackson, Tennessee, is working to make his city the first in the U.S. to add a cryptocurrency payroll option for employees (in a stunt in New York City, Mayor Eric Adams said he would take early paychecks in crypto, though in fact he was paid in cash and then converted the funds using Coinbase). The state comptroller of Tennessee has argued the idea may violate the Fair Labor Standards Act because the price fluctuations of crypto could run amok of the city's fiduciary responsibilities. Still, Conger has attempted to push forward with his support for the plan through a third-party conversion service.
More ambitiously, Fort Worth, Texas, became the first city in the U.S. to run its own Bitcoin mining operation in late April, with machines sponsored by the Texas Blockchain Council. "It communicates to people that we're a very progressive city with a young mayor, a young council. We're embracing technology and recruiting technology," Fort Worth City Councilman Leonard Firestone told the Fort Worth Business…


Read More:The U.S. Cities That Still Think Cryptocurrency Is a Good Idea