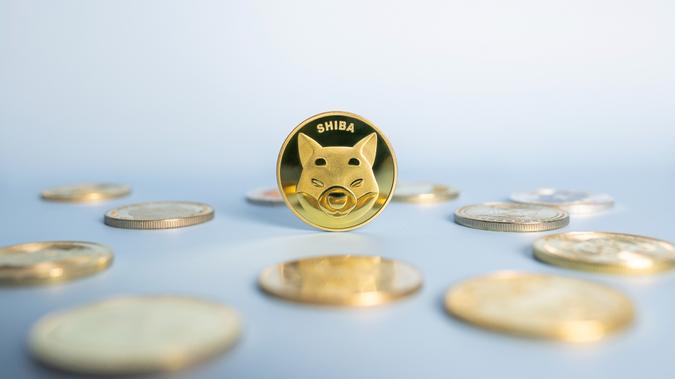 salarko / Getty Images
For a person entering ShibaSwap for the first time, it can be difficult to get a grasp of all the dog-related terminology built into this crypto brand. When most people say "rising" or "falling," to describe crypto gainers and losers, the Shiba community says "doggos" or "puppies." It can be hard to keep up.
As confusing as it may be at first, ShibaSwap's services are more or less the same as those of many other decentralized applications.
Here's a complete breakdown of what people can do on ShibaSwap.
Quick Take
ShibaSwap is a decentralized platform tied to the popular meme token Shiba Inu. It has rolled out several features for participants of the network, including non-fungible tokens, staking, exchanging, liquidity pools and voting on governance initiatives. Some of these aspects can earn token holders crypto-related rewards.
ShibaSwap Overview
ShibaSwap is an extension of the Shiba Token ecosystem. It is a decentralized platform where users can earn rewards, track their portfolios and get access to any associated launches of NFT projects.
What Coins Earn Rewards on ShibaSwap?
There are three core tokens associated with earning rewards on the ShibaSwap exchange:
Shiba Inu (SHIB)
Doge Killer (LEASH)
Bone (BONE)
Shiba Inu (SHIB) on ShibaSwap
Shiba Inu is the foundational cryptocurrency of the Shiba ecosystem and began its life as a meme token. Although the utility and actual value of SHIB are up for debate, in contrast to the majority of cryptocurrencies SHIB has actually seen real-world adoption for payments. Roughly 500 merchants currently accept SHIB.
SHIB can be staked and exchanged for other tokens on the ShibaSwap app.
Doge Killer (LEASH) on ShibaSwap
LEASH was once used as a rebase token — a token that adjusts its total circulation relative to price fluctuations. However, it has since changed. Now, its total supply has been limited to 107,646 tokens with the promise of exciting rewards in the future. Right now, though, it demonstrates little utility other than its scarcity.
Similar to SHIB, LEASH can earn users rewards through staking and can be swapped for other cryptos on the ShibaSwap app.
Bone ShibaSwap (BONE) on ShibaSwap
BONE is the native governance token of the Shiba network. It can be used for liquidity staking to earn rewards. Holders of BONE also get to voice their opinions on the future direction of the platform by voting on proposals using BONE tokens.
What Coins Are Listed on ShibaSwap?
In addition to SHIB, LEASH and BONE, users can swap between hundreds of other tokens on the platform. Here are some of the most popular tokens that can be exchanged:
However, only the Shiba-related tokens qualify for rewards.
What Rewards Can You Earn on ShibaSwap?
Understanding the ShibaSwap rewards system requires some specialized terminology. Here's a list that breaks down each term and what it means.
Dig on ShibaSwap
"Dig" is the term used for providing liquidity to the Shiba ecosystem. In exchange for providing liquidity, users earn rewards in BONE. To claim those rewards, users then have to toggle over to the "Woof" section.
Woof on ShibaSwap
"Woof" or "Woofed" refers to claiming rewards. To start earning Dig returns, users must deposit ShibaSwap liquidity provider tokens into the correct allocated pair box. After this, users will start earning straight away.
If this step is not completed, users will not be earning any rewards from providing liquidity.
Bury on ShibaSwap
"Bury" refers to the process of staking crypto on ShibaSwap. By staking tokens, crypto holders can earn annual percentage yields in BONE that start from 5.02% and go as high as 8.84%. Longer staking periods result in better rewards overall. 
In return for staking tokens, the staker will receive xSHIB, xLEASH or tBONE, representative tokens of each individual's share in a staking pool. One-third of the staking reward is claimable on a weekly basis, while the remainder will be unlocked after a six-month period. 
How To Use ShibaSwap
New users will need to connect a wallet to the ShibaSwap app to use its features. Three crypto wallets are currently compatible:
Metamask
Wallet Connect
Coinbase Wallet
Here's the step-by-step process for connecting a wallet.
Connecting a Wallet to ShibaSwap

Download a compatible crypto wallet app on the App Store or Google Play.
Purchase some ETH or transfer it to the wallet using the ERC-20 network.
Visit the ShibaSwap website and select "Connect to a wallet."
Is ShibaSwap Trustworthy?
ShibaSwap is audited by the blockchain security company CertiK. CertiK has given ShibaSwap a 90 SkyNet Trust Score, based on its performance, security and social sentiment.
Final Take
ShibaSwap takes a little bit of time for new users to wrap their heads around, but all in all, it operates most of the same incentive programs used by other ecosystems. For SHIB believers, it can be an interesting way to earn a return on crypto assets.
That said, there have been some notable drawbacks in the crypto industry recently, particularly on decentralized platforms. Anyone using dApps should be wary of possible repercussions when putting any money at risk.
FAQ
Here are some common questions people ask about ShibaSwap.
Is ShibaSwap real?

Yes. ShibaSwap is a real decentralized platform that provides interest-earning protocols, rewards for providing liquidity and a place to swap tokens and browse NFTs.

How much is ShibaSwap worth?

Bone ShibaSwap, more commonly referred to as BONE, is worth about $0.45 as of July 6, 2022.

Can Shiba Inu reach one cent?

Given that the total number of Shiba Inu (SHIB) tokens in circulation is more than 549 trillion and its max supply isn't capped, it's extremely unlikely that SHIB will ever reach $0.01 per token.
Information is accurate as of July 6, 2022.
Editorial Note: This content is not provided by ShibaSwap. Any opinions, analyses, reviews, ratings or recommendations expressed in this article are those of the author alone and have not been reviewed, approved or otherwise endorsed by ShibaSwap.


Read More:What Is ShibaSwap? A Complete Guide