Liviu Manda, CEO of Imperium, talks about the company's vision on the crypto market and the risks and opportunities involved in it, providing insights on how you can use crypto indices to put your investment on autopilot. 
What is Imperium / LEX for those who do not know it yet?
Imperium is #TheCryptoIndex, being both an investment and analytics tool that you can use to improve your financial outcome in the crypto market.
Generally speaking, a crypto index is a portfolio of cryptocurrencies, just like a financial market index is a collection of stocks or bonds. So, instead of investing directly into tokens, you buy shares in the index. Then, based on experts' data and knowledge, your funds are invested in multiple crypto assets.
However, Imperium's indices are comprised only of the top tokens weighted by market capitalisation. Thus, investing in it you'll know that your money are allocated in worthy projects that have been vetted and approved by other investors.
Also, you can use the index as a tool to gauge in real-time the market structure and the dominance of each coin whithin it.
Imperium addresses to both experienced and novice investors in crypto, but not only. Mitigating risk and effort by automatically investing the funds in the top coins, we see Imperium as a good fit for non-crypto investors also, as a gateway for newcomers into the space.
Lastly, LEX is the governing token of Imperium's ecosystem. DeFi fans find it very attractive, as it allows you to invest into the index and to gain rewards from staking, liquidity providing and others.
What problem does your crypto index solve? How do you differentiate from your main competitors?
Time is our only limited resource, so it all comes down to that, especially in the crypto market where there is a lot of fluctuation on a daily basis.
We solve this problem of time-sensitivity with our SLR Algorithm which tracks the market and rebalances the funds inside the index in real time, in a matter of minutes, this being one of our main competitive advantages (our fastest competitor rebalances the funds on a weekly basis).
The other one is that the funds are automatically redistributed, in an objective manner, weighted by the actual capitalisation of each asset. Thus, users are protected from human error, knowing that their investment is in the most trusted tokens, in each moment in time. 
If you were to compare the Romanian crypto investment market with the rest of the crypto investors across the world, what would be the similarities? How about the differences?
I think that most crypto investors are alike, in terms of both their ambitions and their fears. The market is still young and prone to a lot of emotional decisions, this being common ground among all investors.
But Romania as a market is special in a few ways.
First, I'd like to mention its cultural heritage, being composed of smart and ambitious individuals that want to transcend their condition. They want to prove others and themselves that they can do it, and sometimes this motivation pushes them at unimaginable highs. 
Also, new things are very well accepted and adopted in our country, proving this nation's openness to the western influence. Technology makes no exception. Thus, in this space you can find some of the most talented developers and prolific tech companies in the world. 
All this is leading to a lot of curiosity and drive among Romanian investors into the crypto space, as its adoption in the country has seen a tremendous rate.
What are the main opportunities crypto investment offers to institutions and regular customers?
For the regular customers the opportunities are the possibility to achieve large gains in a short amount of time compared to the traditional market. 
Also, it's a way to diversify your portfolio and with more than 10.000 tokens in existence to choose from and hundreds others adding every month, there's for sure a lot of diversity.
On top of that, for institutions investing in crypto can mean more than just speculation. 
They can invest in a token as a way of accessing its ecosystem and underlying benefits. More than this, institutions can develop and grow their business in the space, as there's a lot of open source technology that they can build upon and create new and ingenious products for their clients, thus resulting in new revenue verticals.
Also, working and contributing alongside regulators can create a good setup for the crypto space and ensure future organic growth, benefiting from the development of the entire market. 
What about the risks?
Great price fluctuation – Caused by the fact that many projects don't have enough liquidity, or in the case of others, the bigger part of it is controlled by a small number of wallets. This is also a consequence of the space being composed of a lot of emotional unexperienced investors, driven by greed and fear.
Scams – It was the ICO fever back in 2017, now it is NFTs and high yield DeFi projects.
Market manipulation – In crypto it's still easy for some players to manipulate the market and drive the price in such a way that most people lose money.
Market complexity – There's a multitude of new tokens coming out every day, and addressing it to uninformed people, in an unregulated space, is a recipe for disaster.
Security concerns – Because in crypto the individual is the sole responsible for the custody of the digital assets, there's a lot of security risks involved, as people aren't fully aware of how to safely store their funds both virtually and physically. Also, when you give up custody to an institution, you have to make sure they have put in place security measures against hacks and economical failure.  
What advice would you give to crypto sceptics to join the crypto bandwagon?
DYOR (do your own research). As with any investment, you should always see the risks and opportunities involved in an objective manner, detached from opinions and noise and based in facts and numbers. Skepticism is a good way to approach anything you put your money in, but don't let this keep you away from new and developing markets, be it crypto or anything else, because in these areas you can achieve the most substantial gains. 
When will crypto go beyond a means of investing/speculation and become used as a payment method?
Theoretically, this is possible right now, at a global scale, with the mass adoption of mobile technology and a large variety of zero/low fees, high-speed blockchains and layer 2s that have been developed. I think the only obstacles to making this reality are the necessity of regulating the space and the greed of speculators that are focusing more on financial gains than the practical applications of crypto.
What are the trends in crypto that you are personally excited about?
I'm very excited about the things that are about to come in crypto.
Tokenisation of real-world assets through blockchain and NFTs is one of them, as it offers a lot of advantages in term of ease of use. 
Also, the continuous and tremendous development and innovation that we see in the space is producing a lot of easy-to-use and secure platforms/apps that will lead to mass adoption.
Regulation, that is being planned as we speak at a global scale, will also contribute to the process, pushing the whole crypto space further.
Author Bio

Liviu Manda is a Romanian constructions entrepreneur, owning businesses with a turnover of several million dollars a year. Ex-ETH validator & forever ETH fan, he is the CEO of Imperium, #TheCryptoIndex, building on his vision of a more simple and less risky way of investing in crypto.
Company Description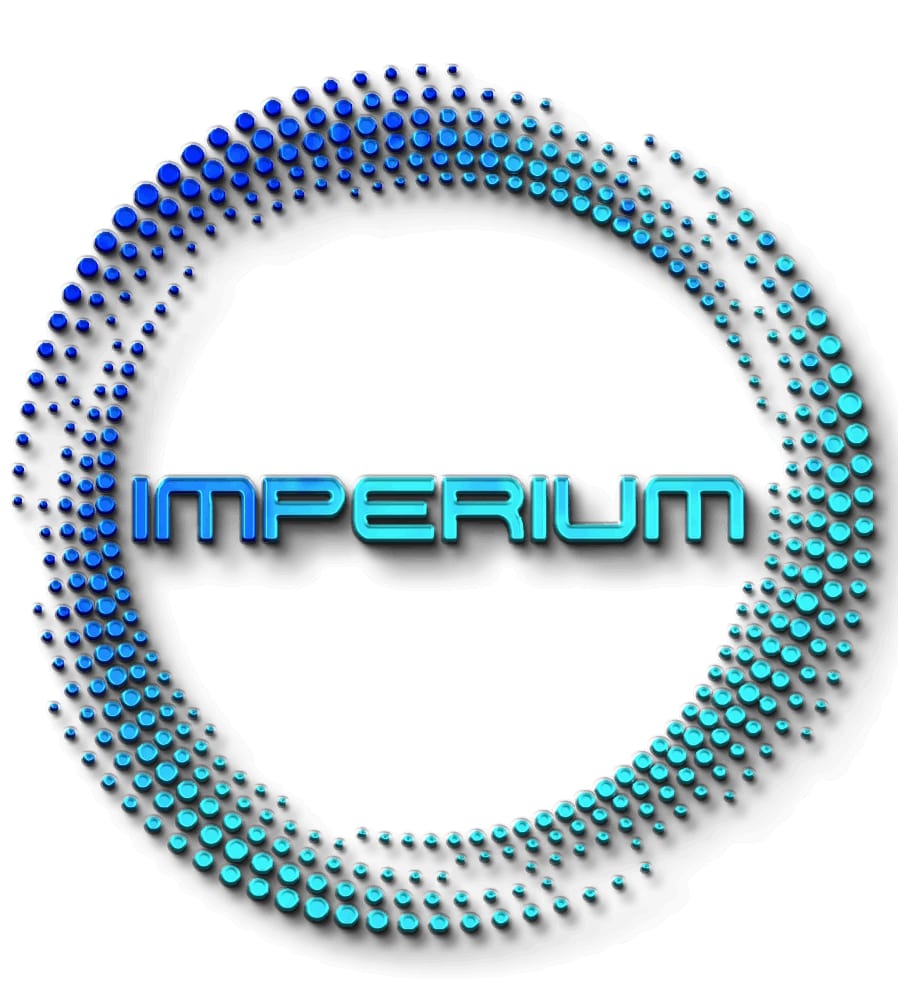 Imperium is a company based in Lithuania offering a collection of crypto indices that are composed of the top cryptocurrencies, weighted in real time by market capitalisation. 
The business's mission is to provide turnkey & automatic crypto investment tools, building its vision of a more simple and safe way of investing in crypto.


Read More:The index method – How Imperium changes the crypto investments market