Crypto Crash: Here is how we can all move forward despite being deep in the winter snow, says Kurt Ivy.
Lately, we have seen the entire cryptocurrency market crash. Bitcoin and Ethereum have both fallen around 75% from their recent all-time highs (ATH), with the rest of the market equally bearish. 
The last few months included a global economic nightmare with some of the largest blockchain platforms and cryptocurrency venture funds declaring insolvency. These last few months have left many wondering how to move forward.
Crypto Crash: What Happened To The Crypto Market?
There were some big events in the crypto sphere recently, including Terra Luna stablecoin fiasco, the 3AC and Celsius Network bankruptcies. This all happened against a backdrop of a difficult macro-economic environment. The young and evolving cryptocurrency sphere wobbled, and pushed the overall crypto market size from nearly three trillion to only nine hundred thousand.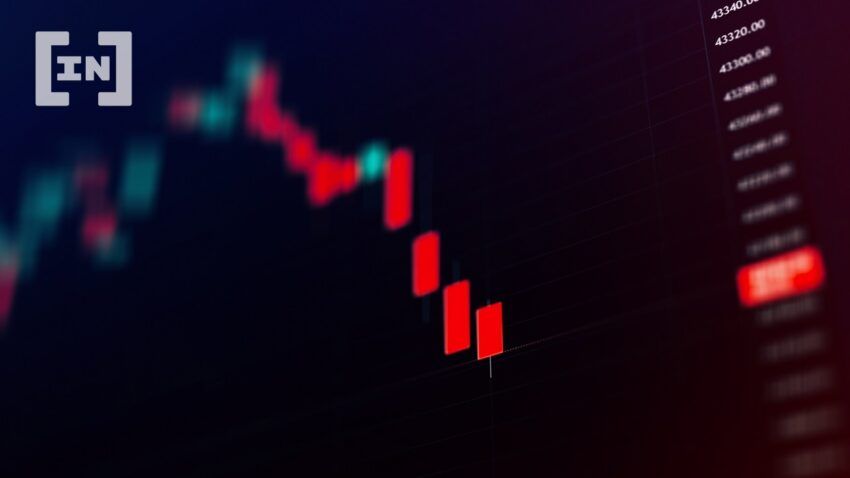 Prices Crashing
This is not a surprise to many people, but the economy has been going down sharply and many professionals predict a further downturn. This inevitably causes all markets to fall as participants get concerned and worried about an unpredictable future, and slowly begin needing cash themselves. 
The S&P 500 is down nearly 20% year-to-date (YTD). This makes it hardly surprising that a much more volatile asset class like crypto, would be down 60-75%. Between high inflation, rising interest rates, and the general uncertainty around the future economic outlook, prices were almost guaranteed to crash. 
Terra Luna was the start of the internal issues the cryptocurrency market has had over the past several months. The now famous Terra Luna was the stablecoin issuer behind UST and the cryptocurrency token LUNA. The stablecoin UST was supposed to be "pegged" to the US dollar, always remaining at a $1 value. UST broke its peg and started going down, causing panic to spread. This happened due to the shared liquidity pool being drained. UST had a market cap of almost twenty billion, while the foundation only had four billion in reserves. 
LUNA crashed alongside with UST, due to them being issued by the same team. Stablecoins were supposed to be the "safe" place to keep your money – a digital currency actually backed by physical fiat cash or other assets. LUNA was a token with a nearly forty-billion-dollar market cap, sitting in the top 10 largest cryptocurrencies. The downfall of Terra Luna spread panic and fear throughout the ecosystem.
Bankruptcies 
3 Arrows Capital was one of the first big names among cryptocurrency hedge funds. 3AC lent money to cryptocurrency projects, as well as invested in them. After becoming insolvent and unable to pay its debts, 3AC was forced to file bankruptcy. This caused a chain reaction in the blockchain space nearly immediately. 
Cryptocurrency trading platform Voyager followed 3AC into bankruptcy within the month, after revealing a several hundred million dollar exposure to the now bankrupt crypto hedge fund. Sam Bankman-Fried (SBF), CEO and founder of FTX exchange, has been providing loans and relief to cryptocurrency-related businesses currently struggling. 
The young billionaire is one of the largest creditors to Celsius, a crypto lending platform that followed Voyager into bankruptcy after being forced to restrict client assets. BlockFi, an additional lender, has been rumored to be facing insolvency as well. SBF has loaned BlockFi millions as well, attempting to prop up the industry long enough for demand to increase and the economic environment to improve.
Crypto Crash: How To Survive The Bear Market
Now that the bear market is upon us, investors can begin preparing for the next cycle. This market downturn, although unfortunate, was completely expected by most experienced cryptocurrency investors. The Bitcoin halving, every four years, kicks off a bull run and typically leads to a year or two full of euphoria and green candle sticks. 
With the last bitcoin halving being in 2020, it was almost always predicted that the bull run would end at the close of 2022 or early 2023, based on lengthening cycles each progressing halving. Bitcoin makes up over 40% of the cryptocurrency market, or "dominates" it, causing all other digital assets to follow in Bitcoin's path.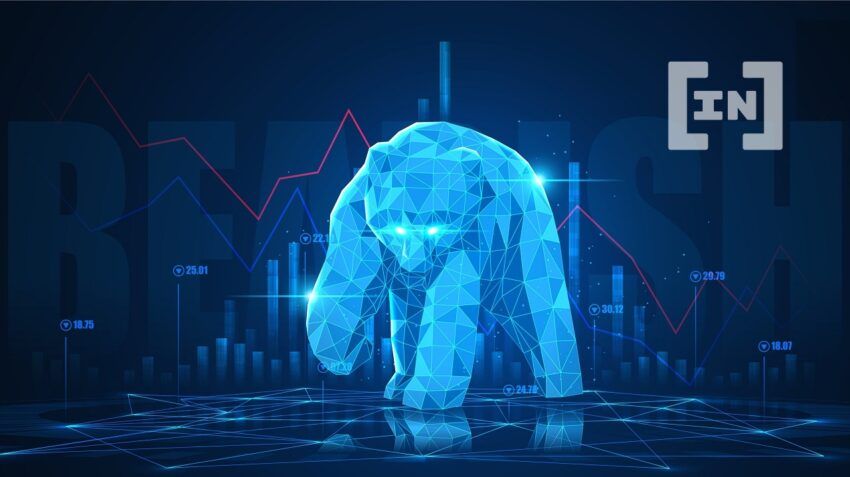 Crypto has always been a long-term game and mass adoption will not come overnight or even in a few months. Daily use of this technology and true global adoption is easily 5-10 years away still. Now is the best time to see what projects and companies are consistently building, showing up, and growing their brand while offering real utility and use cases.
Investors are waiting on the edge of their seats. As a writer and journalist, I've seen just as many fundraises during this bear market as I saw during the bull. They want to invest, but they are waiting until the right moment.
Cyrus Taghehchian, CEO of SHOPX, said, "During the last few years, the US government pumped money into the economy at an unprecedented rate. On one hand, this played a large role in the inflation we're seeing today. On the other hand, all of that new capital hasn't just disappeared. There are billions of dollars waiting on the sidelines, ready to enter the market. Once the fear dies down, we're going to see a much quicker recovery than the last crypto crash in 2018."
Invest in Utility 
Companies providing true utility are the ones to watch during the bear market, as they are often leading future bull runs. Brands like SHOPX are an example of a Web3-based platform that is consistently building in the bear market and providing real utility. Solving real problems in both the Web3 space and the traditional e-commerce space, these teams are building for the long term.
SHOPX is building an e-commerce service suite, providing businesses with the tools and skills to enter Web3 via NFTs. They are solving real-world problems like counterfeit products, automated check-out bots, and product inventory, problems that cost businesses hundreds of millions of dollars annually. 
Crypto Crash: What The Future Holds
The market cycles are based on the Bitcoin halvings, and the next halving is expected to take place in June or July of 2024. For this reason, 2022 and 2023 are expected to be fairly quiet. It appears Bitcoin and Ethereum may have reached their "bottom" prices for this cycle and will likely settle into rather boring price action until 2024. 
More and more Web2 and traditional professionals are moving into Web3 in some capacity. Vechain recently signed with the UFC as more professional sports start accepting blockchain technology and advertising. Demand and network usage have only increased on all the popular blockchains while much-needed regulation is on the horizon. 
Ideally, we will enter 2023 and 2024 with real regulatory clarity around the entire industry, enabling corporations and legal entities to fully start participating. 
About the author

Kurt Ivy is a content writer for SHOPX and Gamerse, marketing advisor for Altar, head of content at Crypto PR Labs, and CEO of Coffee Nova. Ivy is a philosopher, futurist, writer, and entrepreneur.
Got something to say about the crypto crash or anything else? Write to us or join the discussion in our Telegram channel. You can also catch us on Tik Tok, Facebook, or Twitter.
Disclaimer
All the information contained on our website is published in good faith and for general information purposes only. Any action the reader takes upon the information found on our website is strictly at their own risk.




Read More:Crypto Crash: Survive by Focusing On Real-Life Utility