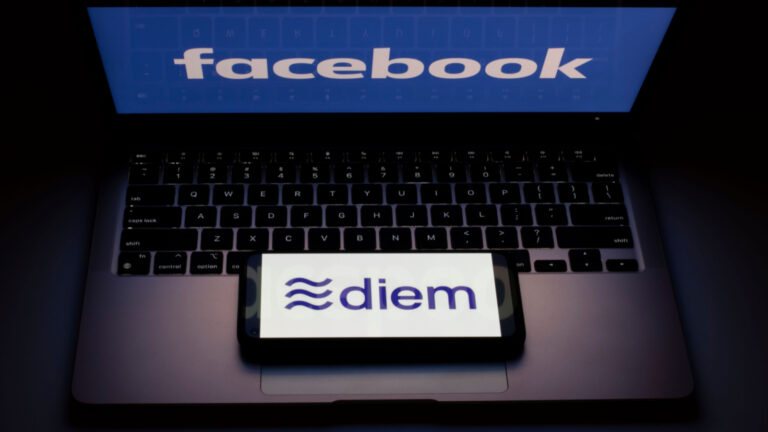 Source: Tada Images / Shutterstock
Meta Platforms (NASDAQ:META) was, and still is, one of the tech companies most aggressively pushing into the Web 3.0 space. It has thrown everything but the kitchen sink at the nascent market, trying to become a leader in various technologies. One such project the company had spearheaded was its Diem stablecoin. While its efforts ultimately failed and Meta sold off its many assets related to the coin, Aptos Labs is looking to revive it and give it another shot.
As a result of its "throw everything at the wall and see what sticks" approach to Web 3.0 development, Meta has seen its fair share of mixed success. Projects like Horizon Worlds, the company's metaverse experience, are proving quite successful. Others, like Diem, not so much.
In January of 2022, Meta decided to wind down the Diem stablecoin project it began working on five years prior. Unfortunately for the company, though, it became apparent after years of work that it would not see a full launch under Meta's guise. Regulators in both the U.S. and Europe were heavily scrutinizing a currency built by a controversial tech monolith. So, the company sold off all of its Diem-related assets.
June saw another of its projects die off. The Novi crypto wallet, originally built to complement Diem, is shutting down as well. By September, Meta will end its Novi pilot program and sell off those assets also.
Two ex-Novi project leads, though, are getting ready to exhume the Diem project and bring it back to life. And their new start-up, Aptos Labs, is finding a hefty financial backing to support it.
Aptos Labs Raises Another $150M for Diem Revival
Developers Mo Shaikh and Avery Ching were tasked with creating the Novi wallet. However, when the two saw Meta Platforms preparing to wind Novi and Diem down, they were reluctant to stop pursuing the goals of the project. Departing Meta in late 2021, Shaikh and Ching co-founded Aptos Labs. Now, they're looking to reboot the Diem project.
Aptos is slightly different from Meta's Diem project for a couple reasons. Most notably, Aptos is creating a layer-1 blockchain network to build its currency on, whereas Diem was a non-blockchain project. But with the source code of Diem, the two believe they can make a project that's similar and far more regulator-friendly. With the blessing of Meta, the two have set off to make that happen.
Aptos Labs is doing well to attract funding for its project, too. In March, the company raised $200 million through a funding round led by A16z and Tiger Global. This week, the company is announcing the end of another major funding round. The most recent round brought in an additional $150 million, led by FTX Ventures and Jump Crypto.
The money will surely help Aptos as it pushes development on the Diem revival. Meanwhile, the co-founders are battling fellow entrepreneur Shari Glazer in a $1 billion lawsuit. Glazer asserts she helped co-found Aptos with Shaikh, not Ching. The lawsuit is proving to be the company's biggest roadblock as it works toward a Diem launch, first opening back in May.
On the date of publication, Brenden Rearick did not have (either directly or indirectly) any positions in the securities mentioned in this article. The opinions expressed in this article are those of the writer, subject to the InvestorPlace.com Publishing Guidelines.


Read More:Aptos Labs Raises $150M in Attempt to Revive Meta Platforms' Dead Diem Crypto